PERSONAL INJURY CLAIM PROCESS IN CALIFORNIA: WHAT YOU NEED TO KNOW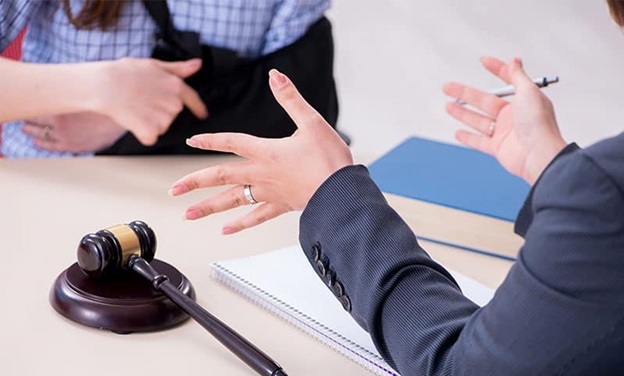 Whether you've been involved in a car accident, a slip and fall incident, or are a victim of medical malpractice, a personal injury claim can be a lot to handle. The injury claim process takes deliberate steps that must be followed if you want to receive your personal injury benefits.
In California, the process for filing an injury claim involves, first and foremost, hiring a personal injury attorney. Eliciting the help of an experienced lawyer may seem like a daunting task, but your case will be handled more quickly and more efficiently with a law professional by your side.
At Tenina Law, we not only provide you with a guide for filing a personal injury claim, but we walk you through the step-by-step injury claim process. Alongside the aid of our attorneys, you'll be directed on how injury claims work, how to settle your claim, and how long it will take to receive your compensation.
HIRING A PERSONAL INJURY ATTORNEY
After receiving medical attention from your accident, the first step in the injury claim process is researching personal injury lawyers. It would be even more beneficial for your case if you contact an attorney right away while on the scene of your accident to ensure you gather all the proper documentation and evidence that you'll need.
Most lawyers will be able to offer you a free consultation, which will provide you with invaluable information on what you need to do directly after your accident. In any case, they'll evaluate the situation and give you viable options on what to do next for the injury claim process.
It's also worth noting that most personal injury attorneys in California work on a contingency fee, meaning they only get paid if you do, and there are no upfront fees out of your own pocket. Hiring an attorney is a simple solution to a frustrating problem. Attorneys will handle most of the paperwork and scheduling when it comes to your personal injury claim, giving you leeway to focus on recovering from your injury.
HOW DO I SETTLE A PERSONAL INJURY CLAIM?
Your California injury claim can be settled in one of two ways: a formal settlement or an informal settlement. In short, a formal settlement is decided in civil court where your attorney will prove negligence on the defendant's part which resulted in your injury.
An informal settlement is settled out of court through negotiations between both parties, your attorney, and the insurers. Negotiations and counteroffers can also be made if you and your attorney don't agree on the compensation offered by the defendant, which is a common route for personal injury claims.
Keep in mind that a formal settlement will take longer than the informal method. Generally, a formal settlement means the other party was unwilling to reach a monetary agreement, so the case will have to be settled in court, which takes more time to delegate depending on the court schedule. Furthermore, a settlement can take longer depending on the severity of your injuries. You'll want to wait to reach an agreement for your claim until you have most (if not all) of your medical bills together so you and your lawyer can determine an appropriate amount for compensation.
This article was written by Alla Tenina. Alla is a top San Fernando Valley personal injury lawyer, and the founder of Tenina law. She has experience in bankruptcies, real estate planning, and complex tax matters. The information provided on this website does not, and is not intended to, constitute legal advice; instead, all information, content, and materials available on this site are for general informational purposes only. Information on this website may not constitute the most up-to-date legal or other information. This website contains links to other third-party websites. Such links are only for the convenience of the reader, user or browser; the ABA and its members do not recommend or endorse the contents of the third-party sites.