Get Justice With The Best Wrongful Death Attorney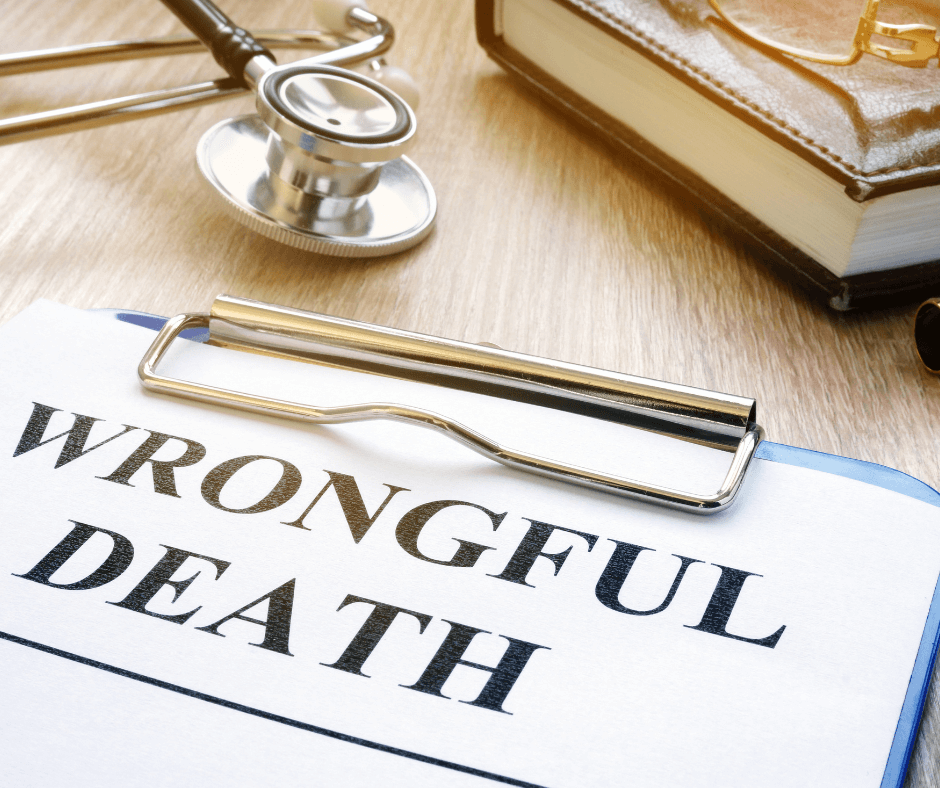 Dealing with the loss of a loved one can be one of life's most difficult experiences. Whenever a family member dies as a result of someone else's negligence or misconduct, the grieving process becomes even more difficult. In these situations, you may have the legal right to file a wrongful death lawsuit and obtain the financial compensation and closure you deserve, with the help of wrongful death lawsuit lawyers. 
Your prospects of recovering compensation increase considerably after you start working with a wrongful death attorney. Although no amount of money can bring back your loved one, a successful wrongful death claim may help to alleviate the financial burden that comes with their loss.
What Is A Wrongful Death Claim?
The term "wrongful death" refers to a death that occurs as a result of another person's or entity's negligence. Wrongful death encompasses a wide range of personal injuries. As a result, it is a very complex field of legal practice, which is why you need top wrongful death attorneys on your side. 
A wrongful death lawyer can help grieving family members by doing a variety of things. They can advise you on your legal rights, look into the circumstances surrounding your loved one's death, determine liability, and even file a lawsuit on your behalf to seek compensation for the damages incurred as a result of their death.
Who Can File A Wrongful Death Lawsuit?
According to FindLaw.com, the right to file a wrongful death case differs from state to state. Each state has its own wrongful death lawsuit, and each takes a distinct approach to this claim. 
A representative should submit a wrongful death claim on behalf of the survivors who have been affected by the deceased's death. These people are referred to as the "real parties in interest". In most cases, the executor of the decedent's estate is usually the representative. 
Some of the people who have the right to file a wrongful death lawsuit include:
Spouses

: A wrongful death problem is commonly filed by the decedent's spouse, with the help of a death attorney. In any state that allows relatives to file a lawsuit directly, the surviving spouse has the ability to do so.
Children

: Children of a deceased individual often have the same legal rights as the surviving spouse when it comes to filing a wrongful death claim. In certain states, however, a child can only file a claim if the surviving parent is unwilling or unable to do so.
Siblings And Parents

. The parents and siblings of the deceased person have limited rights to file a wrongful death lawsuit in most states. Although some jurisdictions enable individuals to do so in limited circumstances, others prohibit them from pursuing a wrongful death claim at all.
Distant Family Members:

Distant family members, such as grandparents, may be able to file wrongful death lawsuits in certain states. A grandparent who is responsible for taking care of a child, for example, can be allowed to file a lawsuit.
People Who Suffer Financially

: Even though not related to the deceased by marriage or blood, several jurisdictions enable anybody who suffers financially as a result of the death to file a wrongful death lawsuit for lost care or support.
How Can Wrongful Death Occur?
Wrongful death can cover a number of personal injury and malpractice circumstances. The best wrongful death lawyer can easily identify these circumstances, which may include:
Contact An Accidental Death Lawyer Right Away!
The best wrongful death attorney with wrongful death experience can examine all of the relevant information and establish a reasonable amount of compensation for your circumstances. The wrongful death attorney can then file a lawsuit and try to reach an out-of-court settlement with the other party. 
Although many civil matters are resolved through settlements, there are situations when the parties are unable to reach an agreement. If this occurs, a Brooklyn wrongful death lawyer may file a lawsuit and have a jury decide whether or not you should be compensated and, if so, how much.